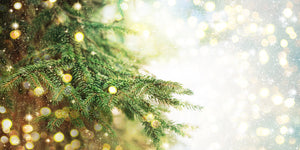 Holiday Savings Event
Sale Prices - Sitewide
Free Fast Shipping - All Orders.
Most Ship Same Day or Next Business Day.
No Sales Tax (We Pay for You) - All Orders
Extra 10% Off All Orders Over $80 - with Code
Use Code SAVE10
NMN Designs Outdoor Collection
The outside - even more beautiful.
Introducing the NMN Designs Outdoor & Garden Collection: upscale, modern style and thoughtful designs for your outdoor and indoor living spaces. The collection features a range of products that earn the appreciation of professional designers, home gardeners, and modern decor enthusiasts alike.
Modern Planter Collection is a favorite for its sleek and contemporary aesthetics, combined with outstanding durability and functionality. These upscale indoor and outdoor planters are perfect for adorning contemporary homes, gardens, decks, and balconies, as well as enhancing commercial spaces like restaurants, and upscale offices. 
Garden Trellis Screens in the collection serve both functional and aesthetic purposes. Designed for gardens and patios, these metal screens provide privacy, shade, and an attractive backdrop for your outdoor spaces. 
Modern Outdoor Pet products are designed to keep your pets comfortable and stylish while they enjoy the great outdoors. From upscale outdoor feeding stations to outdoor dog gates, the outdoor pet collection will help you and your pet enjoy outdoor spaces in comfort and style.
Elevate your outdoor living experience with the NMN Designs Outdoor and Garden Collection. Explore the world of modern living and style, where quality craftsmanship and timeless design come together to create unforgettable spaces and happy experiences.
---
33 products