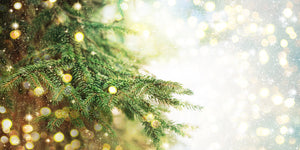 Holiday Savings Event
Sale Prices - Sitewide
Free Fast Shipping - All Orders.
Most Ship Same Day or Next Business Day.
No Sales Tax (We Pay for You) - All Orders
Extra 10% Off All Orders Over $80 - with Code
Use Code SAVE10
Modern Fiberglass Indoor Planter Pots for Indoor Plants
Ready for your creativity!
The fabulous lightweight fiberglass planter pot collection from NMN Designs is a favorite of home gardeners, interior designers, and landscape architects, alike. These sleek, modern balanced planter designs feature clean lines and sturdy composition, suitable for home and commercial settings. 
Modern fiberglass plant pots are ideal because they are lightweight, and easy to move around, and are easy to maintain.
Indoor - Or Outdoor Options. Style, Versatility, and Durability, including Extreme Climates. We all love having options, and these fiberglass planters offer versatility for both indoor and outdoor use. The lightweight planter pots are finished for UV protection against intense sun and weatherproofed to make a fabulous impression at doorways and entrances, on patios, decks, balconies, poolside, in gardens, or in any outdoor setting.
Fiberglass Planters. Round, Cube Square, and Rectangle for Indoor Plants 
The Contemporary  Fiberglass Planter Size and Shape. The indoor fiberglass planter pot, box, and container collection are available in a wide range of shapes and sizes to fit a variety of outdoor plants, seasonal plants, evergreens, grasses, and small trees. Large planters that make a statement. The architectural rectangle planter comes in a variety of sizes including tall barriers or window boxes. Cube or Square Planters are on-trend. The cylindrical or round planter is a classic in any contemporary or architectural setting. Use the filters to find the right size for you!
---
9 products