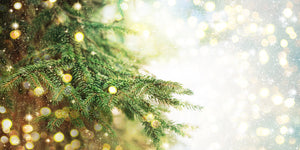 Holiday Savings Event
Sale Prices - Sitewide
Free Fast Shipping - All Orders.
Most Ship Same Day or Next Business Day.
No Sales Tax (We Pay for You) - All Orders
Extra 10% Off All Orders Over $80 - with Code
Use Code SAVE10
Upscale Strong Dog Gates, Doggy and Puppy Gate, and Heavy Duty Pet Gate Barriers. Indoor and Outdoor.

Keep your furry friends safe, without compromising the aesthetic appeal of your living space. Inside and Outside!
Introducing the NMN Designs collection of stylish dog gates and pet gate barriers for pet owners who want to keep their pets and doggies safely contained while maintaining the aesthetic appeal of their living space.
Quick Easy Installation for All Pet Gates. No Drill. No Tools Required.
Each pet gate is designed for function, to help you easily move about, and to blend seamlessly with your home decor from traditional to modern.
Elegant and strong dog gates with doors, and freestanding pet gates for dogs to use everywhere we enjoy our pets both inside the house or outside on decks, for deck stairs, porch, and doorways.
Elegant High-Quality Dog Gate Materials. Wrought Iron Metal, Steel, and Hardwood.
Crafted with durability in mind, the collection of upscale dog gate barriers is made from high-quality materials and includes options that can withstand the strength and energy of even the most active dogs. The dog gates are specifically designed for strength and durability, including spirited large strong dogs, and can hold up against their weight and size. 
Quick Links
---
24 products