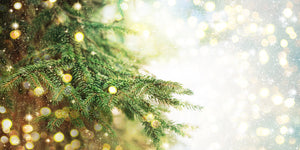 Holiday Savings Event
Sale Prices - Sitewide
Free Fast Shipping - All Orders.
Most Ship Same Day or Next Business Day.
No Sales Tax (We Pay for You) - All Orders
Extra 10% Off All Orders Over $80 - with Code
Use Code SAVE10
Puppy Gates for Doorways, Stairs, Narrow and Large Openings, and Small Dogs. Puppy Barriers with Walk Through Door. Indoor. Outdoor.
Keep your furry friends safe and comfortable, without compromising the aesthetic appeal of your living space, inside and outside.
Puppy gates are helpful tools for keeping your puppy safe in your house and outside on decks. You can put them in doorways, block stairs at either the top of the stairs or the bottom, and in wide or long open spaces.
Use them for small dogs, and be ready for them to grow and reach their full height. These durable Puppy and Dog Gates work well for large puppies and big dog breeds because there are tall and strong options. Your fur baby will grow quickly, so you want to be prepared to keep everyone safe and happy.
Quick Easy Installation for All Pet Gates. No Drill. No Tools Required.
Pressure Mounted Puppy Gate or Freestanding Puppy Gate

Which pet gate is right for you? It may depend on the opening you need to cover and if your doggie is likely to try to jump over the gate.
A

 

pressure-mounted puppy gate for small dogs

 

is the most secure option, and the

 

walk-through door

 

allows you to move freely while keeping your friend contained. 


A minimum surface of 2" x 2" is required for mounting.
If you have an irregular size opening,

 

or

 

your dog will respect a sturdy visual barrier, a

 

freestanding dog gate

 

option may be the best for you. 
---
24 products