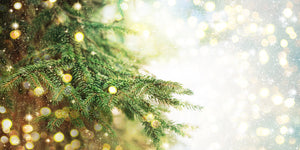 Holiday Savings Event
Sale Prices - Sitewide
Free Fast Shipping - All Orders.
Most Ship Same Day or Next Business Day.
No Sales Tax (We Pay for You) - All Orders
Extra 10% Off All Orders Over $80 - with Code
Use Code SAVE10
Modern Outdoor Dog Gates and Upscale Raised Dog Bowl Feeding Stations.
Stylish, upscale, and practical solutions for your beloved furry friends outside!
Introducing the NMN Designs collection of upscale pet solutions, designed to elevate your outdoor living experience with your furry friends. Each product is carefully crafted to provide a stylish, weatherproof, durable, and functional solution for pet owners who enjoy spending time with their dogs on decks, porches, patios, balconies, or in the backyard.
Pet Gate Barriers for Outside Decks, Porch, and Patio. Travel Too!

The dog gates to use outside are made with high-quality materials that can withstand harsh weather conditions, and enthusiastic dogs, ensuring that your dog is safe and secure at all times. 
Contemporary Outdoor Raised Dog Bowl Stand Sets for Small to Large and XL Extra Large Dogs 
The stylish and durable outdoor elevated dog bowls are designed to provide your dog with a comfortable and convenient feeding experience. The weather and UV-resistant elevated dog bowls for outside are available in a variety of sizes for small dogs to large dogs, and all sizes in between. 
Whether you're looking for a solution to keep your dog safely contained while you enjoy the outdoors or want to provide them with a comfortable and stylish feeding station, the NMN Designs & Pets Stop Outdoor collection of upscale outdoor dog gates and elevated dog bowls has everything you need!

---
12 products