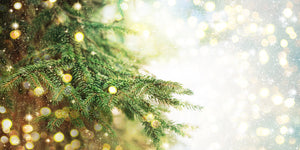 Holiday Savings Event
Sale Prices - Sitewide
Free Fast Shipping - All Orders.
Most Ship Same Day or Next Business Day.
No Sales Tax (We Pay for You) - All Orders
Extra 10% Off All Orders Over $80 - with Code
Use Code SAVE10
Stylish Pet Gate with Walk Through Door. Puppy Safety Gates, Strong Pet Gates with Swinging Door. Indoor and Outdoor 
Keep your furry friends safe and contained, while maintaining the aesthetic of your living space.
No Drill. Quick and Easy Install. No Tools Required.
Beautiful, Stylish and and Strong Dog Gates with Walk Though Doors and Pet Barriers with Doors.
Introducing the NMN Designs collection of upscale dog gates and barriers, for pet owners who want to keep their furry friends safely contained while maintaining the aesthetic appeal of their living space.
See a full line of strong pressure mounted dog gates for small to large dogs and strong dogs that are not only durable, but also add a touch of style and sophistication to any room inside the home, or outside on porches, decks and patios. 
Each gate is designed for function, and to help you easily move about, and to blend seamlessly with your home decor from traditional to modern.
Strong Pet Gates with Walk Through Swinging Door for Doorway, Stairs, and Long Wide Openings
Enjoy the convenience of the swinging walk-through door which makes it easy to move around your home while keeping your doggy safely contained. A thoughtfully designed flip latch closure makes coming and going a breeze, even if you are carrying something. The gate door swings in both directions, making it convenient for you to pass through inside the house.
Blending designer craftsmanship and heavy duty materials such as strong metals including steel and wrought iron, and recycled plastic, the line of pet gates with doors are both heavy-duty and ornamental, with styles spanning from traditional to modern to blend seamlessly with any home décor.

Easy Install. No Tools or Drilling.
We make it easy for you to order and install. No tools needed. No Drilling! Simply measure the opening, order the kit for that exact opening width. Your gate will come assembled or easily assembled, including any extensions for that perfect fit.
Use the pet gate product filter to find exactly the right size for you, or these quick links to collections.

---
14 products