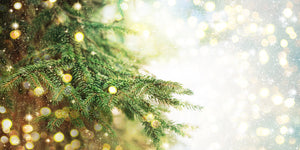 Holiday Savings Event
Sale Prices - Sitewide
Free Fast Shipping - All Orders.
Most Ship Same Day or Next Business Day.
No Sales Tax (We Pay for You) - All Orders
Extra 10% Off All Orders Over $80 - with Code
Use Code SAVE10
Upscale Strong Dog Gate for Stairs. Pet Staircase Gate Barriers. Top of Stairs or Bottom of Stairs. Stairs with Railings. Walk Through Door. Inside and Outside.
Keep your furry friends safe, without compromising the aesthetic appeal of your living space. Indoor and Outdoor!
Introducing the NMN Designs collection of Pet Stair Gates and Dog Gates to block stairs. Dog gates and pet barriers are essential solutions for pet owners who want to keep their doggy safe and secure within certain areas of their home. These stylish and strong dog barriers are used to block off stairs, at the top or bottom of the stairs, inside or outside the home on a deck, porch, or patio.
Quick Easy Installation for All Gates. No Drill. No Tools Required. 
Pressure Mounted for Stair Banisters, Wall Mount. Freestanding Stair Gate Options to Block Stairs.
Which option is right for you? Is pressure mounted or freestanding? The best option may depend on the size of your opening and the strength of your dog.
 Pressure-mounted dog gates with walk-through doors are easy to install and require just 2 inches of surface to mount.

Stair Banisters at the top or bottom of the staircase.

Freestanding Dog Gates,

 

with swinging doors or

 

free standing panels,

 

are versatile and can be used with different types of stairs, including those that are wider or have uneven surfaces. They usually have a wider base that provides more stability and can be adjusted to fit the width of the stairs.  
Simply measure your opening, and find the gate that will fit perfectly for your staircase! Easy Install, No Drill or Tools Required. The doors arrive assembled, simply attach extensions or panels and install them.
---
24 products