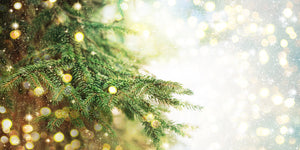 Holiday Savings Event
Sale Prices - Sitewide
Free Fast Shipping - All Orders.
Most Ship Same Day or Next Business Day.
No Sales Tax (We Pay for You) - All Orders
Extra 10% Off All Orders Over $80 - with Code
Use Code SAVE10
Royal Weave Dog Gates and Gate Extensions
For pet owners who value both functionality and aesthetics. 
The upscale Royal Weave Dog Gate Collection by NMN Designs. Impressive modern pet barrier architecture, designed to provide both safety and style to your home. 
Royal Weave is a  favorite among traditionalists and modernists alike for its sleek appearance, basketweave flat steel base, and its ability to hold up to the most enthusiastic dogs, strongest of dog breeds and large dogs. 
Use Everywhere Inside Your Home. Stairs. Doorways. Hallway. Kitchen and Extra Wide and Long Openings
The perfect pet gates for dogs, to use in a doorway, stairs (at the top or bottom), hallways, living rooms, and other wide or long openings. In extra wide and long widths, it's a room divider for pets and dogs inside the house.
Strong Wrought Iron Metal Indoor Pet Gate with Swinging Walk Through Door
Enjoy the convenience of the walk-through swinging door, which makes it easy to move around your home while keeping your doggy safely contained. A thoughtfully designed flip latch closure makes coming and going a breeze. The door swings in both directions, making it convenient for you to pass through inside the house.
Strong Pressure Mounted Indoor Dog Gate, Puppy and Pet
Pressure mounted and expandable for a perfect tension fit. Pressure mounted means no drilling or permanent damage to walls or hardware installation. The tension mount ensures a secure fit, and flexibility. Use permanently or temporarily when and where you need it.
Easy Order & Installation. No Tools or Drilling Required.
Simply measure the width your opening, then select the kit variation that will fit perfectly. Width option kits include all necessary extensions.
Should your needs change, or you want to move your gate to an even wider opening, you can order additional extensions. 
Save Extra 10% OFF Entire Order - $80 Minimum with code SAVE10
Free Fast Shipping on All Orders. No Code Required. Most orders ship same business day or the next. 
---
7 products