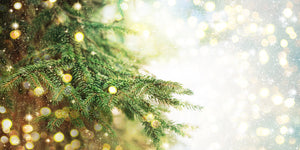 Holiday Savings Event
Sale Prices - Sitewide
Free Fast Shipping - All Orders.
Most Ship Same Day or Next Business Day.
No Sales Tax (We Pay for You) - All Orders
Extra 10% Off All Orders Over $80 - with Code
Use Code SAVE10
Extra Large Dog Modern Elevated Dog Bowls for XL, Giant and Tall Dogs, Large Dog Breeds.
Stylish and durable doggy feeding solutions for modern living. 
14" - 18" High Stand.  Elevated Dog Bowls for XL Extra Large Dogs
Introducing the NMN Designs / Pets Stop collection of Stylish High-Quality Elevated Dog Bowls for XL Dogs: The Ultimate Extra Large Raised Food and Water Feeding Station.
As a loving pet owner of a giant dog breed, you understand the importance of providing your furry friend with the best possible care. These Stylish High-Quality Elevated Dog Bowls for XL Dogs offer the perfect solution to ease your gentle giant's dining experience. These extra large raised food and water bowls are specifically designed for breeds like Great Danes, Mastiffs, and Saint Bernards, ensuring optimal comfort during meal times.
Key Features:
Ergonomic Design: The elevated dog feeding station is designed with your dog's comfort in mind. The raised height reduces strain on your pet's neck, shoulders, and joints, allowing them to enjoy their meals in a natural, pain-free posture. This ergonomic design is especially beneficial for older dogs or those with arthritis, or other mobility issues.

Premium Quality Materials: Sleek Stainless Steel. Sturdy and Timeless Wrought Iron. Crafted with high-grade, durable materials, these stylish dog bowls are made to last. The sturdy metal stand and high-quality  stainless steel bowls ensure that your pet's feeding station remains stable and secure for years to come.

Stylish Aesthetics: Our elevated dog feeding station boasts an elegant and modern design that will seamlessly blend into any home decor. The sleek lines and stylish finish ensure that your pet's dining area complements your living space, rather than detracting from it.
Raised Dog Bowls for The Whole Dog Pack. 
Quick Links to Raised Dog Bowl Collections by

 

Dog / Pet Diner Size

---
9 products