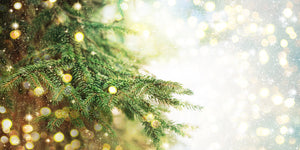 Holiday Savings Event
Sale Prices - Sitewide
Free Fast Shipping - All Orders.
Most Ship Same Day or Next Business Day.
No Sales Tax (We Pay for You) - All Orders
Extra 10% Off All Orders Over $80 - with Code
Use Code SAVE10
Modern Outdoor Metal Planters for Outdoor Plants and Trees
The gorgeous metal outdoor planter collection from NMN Designs is a favorite of designers, landscape architects, and home gardeners alike. These sleek, balanced designs feature clean lines and sturdy composition, suitable for home and commercial settings. See durable stainless steel pots for outdoor plants  and architectural brushed aluminum planter containers to make the outside even more beautiful.
Metal planter pots and containers add a sleek, architectural and decorative element to outdoor spaces, and look amazing with beautiful  
Style, Versatility and Durability including Extreme Climates. The metal planters for outdoor plants are finished to withstand frost, and extreme temperatures, ice, snow. Metal planters can become hot in direct sun, so consider placing them in the shade or using cachepots, a pot inside the pant container is a terrific solution, and offers maximum versatility.  
Modern Metal Plant Pots and Metal Plant Containers for Outside
Gorgeous metal plant containers including high-grade stainless steel, brushed aluminum and steel are finished for UV protection against intense sun, and weatherproofed to make a fabulous impression at doorways and entrances, walkways, on patios, decks, balconies, poolside, in gardens or any outdoor setting.
Metal Planter Boxes.  Round Metal Plant Pot. Metal Rectangular Container
The Right Metal Outdoor Planter Size and Shape. The upscale metal planter pot, box and container collection is available in a wide range of shapes and sizes to fit a variety of outdoor plants, seasonal plants and flowers, evergreens, grasses, vines and small trees. Large planters that make a statement. The architectural rectangle planter comes in a variety of sizes including tall barriers or window boxes. Cube or Square Planters are on-trend. The cylindrical or round planter is a classic in any contemporary or architectural setting. Use the filters to find the right size for you!
---
14 products