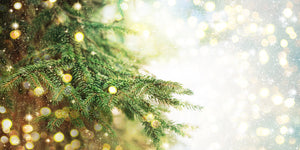 Holiday Savings Event
Sale Prices - Sitewide
Free Fast Shipping - All Orders.
Most Ship Same Day or Next Business Day.
No Sales Tax (We Pay for You) - All Orders
Extra 10% Off All Orders Over $80 - with Code
Use Code SAVE10
Harper Dog Gate and All Harper Gate Extensions
Harper. Upscale Tall Wrought Iron Dog Gate with Swinging Door. 

32" Tall. Extendable from 28.5" - 60.5" Extra Wide
Keep your furry friends safely contained without sacrificing style.
The sleek NMN Designs Harper
 Dog Gate with Walk Through Door
 is an upscale modern pet gate or puppy barrier to provide safety for your furry friends while maintaining the aesthetic appeal of your home.
Crafted from 
heavy-duty wrought iron and steel
, this beautiful, modern minimalist
strong
metal dog gate or pet gate
has a gentle arch and finished with a durable black powder coat finish that will add a touch of style to a variety of homes, from modern and contemporary to traditional.
Heavy Duty Metal Pet Gate for Strong Dogs
with Walk Through Door 
Enjoy the convenience of the 
walk-through swinging door
, which makes it easy to move around your home while keeping your doggy safely contained. A thoughtfully designed
 

flip latch closure
 makes coming and going a breeze, even if you are carrying something. The
 

gate door swings in both directions
, making it convenient for you to pass through inside the house.
32" Tall Strong Pressure Mounted Dog Gate  - Extendable Narrow to Extra Wide Pet Gate 
The
 

32" tall dog gate height
 is perfect for most dogs. Large strong dogs, puppies and small dogs, or your entire spirited and enthusiastic dog pack!
Use everywhere inside your home. The perfect pet barrier for doorways, stairs (top or bottom), hallways, kitchens, and other wide and long room openings as a room divider up to 5 feet wide, or 60.5"
.
Pressure mounted and expandable
 for a perfect tension fit. Pressure mounted means 
no drilling or permanent damage to walls
 or hardware installation. The tension mount ensures a secure fit, and flexibility. Use permanently or temporarily when and where you need it.
Easy Order and Install. No Drilling or Tools Required.
Simply measure the width your opening, then select the kit variation that will fit perfectly. Width option kits include all necessary extensions.
Should your needs change, or you want to move your gate to an even wider opening, you can order additional extensions.
Order yours today for quick delivery and years of use!
Key Features and Benefits:
Available in Black.

 

Durable Powder Coat Finish
Door Arrives Assembled.

 

Simply add the width extensions if needed, mount and install.
Easy Installation with Kits.

 

No Drilling or Tools Required.
Pressure-Mounted. Tension mount is the strongest barrier
Walk Through Swinging Door.

 

Door swings in both directions.
Flip Latch Closure. One-Hand Operation

 

for Your Convenience. Simple to use even when carrying something.
Heavy-Duty Wrought Iron Metal

 

for spirited dogs and years of use.
Indoor Dog Gate

 

for

 

Stairs (top or bottom),

 

Doorways,

 

Hallways,

 

and

 

Extra-Wide or Long Openings

 

as Doggy Room Dividers.
32" Tall. Perfect for Most Dogs.

 

Large dogs. Small, Medium and all in between. For the whole pack!
Permanent or Temporary Use. Easily

 

move to another location.
Stair Banisters? Narrow Frame?

 

The

 

minimum surface required for mounting is 2" x 2". Use at the top or bottom of stairs, for example.
Slat width is 2.25" narrow enough to contain most puppies and little dogs.
No permanent mounting hardware
Not designed for babies or toddlers because it's too easy to open.
Made in Mexico by NMN Designs / Pets Stop
---
4 products