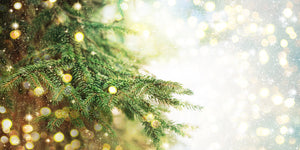 Holiday Savings Event
Sale Prices - Sitewide
Free Fast Shipping - All Orders.
Most Ship Same Day or Next Business Day.
No Sales Tax (We Pay for You) - All Orders
Extra 10% Off All Orders Over $80 - with Code
Use Code SAVE10
Modern Fiberglass Planters, Plant Pots, Planter Box. Large Round, Square, and Rectangles for Outdoor Plants and Trees. Indoor too!
Transform your outdoor and indoor living spaces.
Introducing the fabulous NMN Designs collection of upscale fiberglass planters, designed to elevate your indoor and outdoor spaces with a touch of contemporary elegance. The stunning, sleek design of these fiberglass planters makes them an ideal choice for those seeking a modern, sophisticated touch to their patios, balconies, roof decks or entrances, and a variety of indoor spaces.
Each fiberglass planter container is meticulously crafted using high-quality, lightweight, and durable materials, ensuring longevity and resilience in any environment. 
These versatile fiberglass planters, available in a variety of tall, large, modern, round, square, and rectangular designs, seamlessly blend form and function to bring your vision to life.
Chic Fiberglass Planter Shapes. Large. Extra Large. Tall. Round. Big Square Cubes and Rectangles
The tall and large fiberglass planters command attention, making a bold statement as they showcase your favorite plants and flowers. The modern round and square planters add a sense of harmony and balance to your arrangements, while the rectangular planter boxes are perfect for creating a structured, eye-catching display along walkways or as a centerpiece.
Barrier Planters. Entrances and Doorways. Walkways. Decks.
In addition to their striking aesthetics, these upscale fiberglass planters also serve as functional barrier planters, perfect for defining spaces and guiding foot traffic. Enhance the appearance of your entrances, doorways, walkways, and decks by using these planters to create a sense of arrival and anticipation. Their strategic placement can effortlessly delineate zones, add privacy, and contribute to a welcoming atmosphere for guests and passersby alike.
Lightweight. All-Weather. Drainage for Plant Health.
These upscale fiberglass pots and containers are not only visually appealing but also thoughtfully designed for optimal plant health. They feature built-in drainage and UV-resistant finishes to prevent fading and maintain their vibrant colors for years to come. Additionally, their lightweight construction allows for easy transport and rearrangement to suit your evolving style and needs.
Transform your outdoor and indoor living spaces with these upscale fiberglass planters, planter boxes, and containers. They are the favorites of many decorators and architects for both commercial and residential use. Elevate your plant displays and create a contemporary and upscale environment for both home and commercial settings.
---
10 products