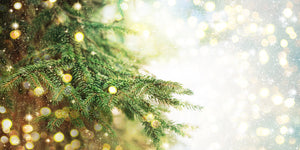 Holiday Savings Event
Sale Prices - Sitewide
Free Fast Shipping - All Orders.
Most Ship Same Day or Next Business Day.
No Sales Tax (We Pay for You) - All Orders
Extra 10% Off All Orders Over $80 - with Code
Use Code SAVE10
Elevated Outdoor Dog Feeder. Upscale Raised Dog Feeder Stations.  Small Dog - Extra Large. Use Outside..Inside Too!
Stylish and durable doggy feeding solutions for modern living. 
Stylish Elevated Outdoor Dog Feeder Stands and Raised Dog Feeding Ststions for Outside from NMN Designs / Pets Stop are at the perfect height for your beloved pet or entire pack to be comfortable while eating and drinking. Love the unique and contemporary look, while using inside your house, or outside on the deck and patio for both food and water.
Key features and benefits of these distinct elevated dog feeders include:
Furniture Grade Craftsmanship: Each diner is crafted to enhance your living space. 

Perfectly Sized: The elevated pet bowl stands are available at the right height for your pet or entire pack – from small cats and little dogs to XXL dogs and giant dog breeds.

Quiet Doggy Dining: Features rubber tips and a ring around the bowl to prevent noise and mess during meal times.

Sturdy and Stable: No tipping, wobble, or skidding.
Clean Feeding Area: Raised bowls help to keep the feeding area clean and dry.

Durable and Stylish Materials: Constructed from high-quality materials including sleek stainless steel, elegant wrought iron, solid wood, and recycled plastic for the outside.

Indoor and Outdoor Options: Use them inside or outside on the deck or patio. The outdoor collection features diners that are weather and UV-resistant for outside use.
See Outdoor Elevated Dog Water and Food Bowls 

Easy to Clean and Maintain: Stainless steel bowls are dishwasher safe, top rack.

Elevated Slow Feeder Option:

 

Optional Slow Feed Stainless Steel Dog Bowl for Large Dogs.
Optional Slow Feed Dog Bowl for Large Dogs.
Option - Add this "Not So Fast!" slow-feed dog bowl to any diner order.

For large dogs who eat too fast.
3 Qt. Bowl - Fits any Large and XL Diner from NMN Designs and Pets Stop brands
---
7 products