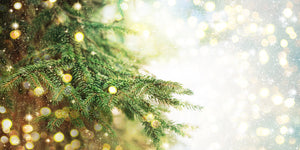 Holiday Savings Event
Sale Prices - Sitewide
Free Fast Shipping - All Orders.
Most Ship Same Day or Next Business Day.
No Sales Tax (We Pay for You) - All Orders
Extra 10% Off All Orders Over $80 - with Code
Use Code SAVE10
Modern Elevated Dog Bowls for Small Dogs. Raised Food and Water Bowls with a Stand for Small Dogs. Chic Feeding Station for Little Doggies and Cats. Indoor and Outdoor.
Stylish, upscale, minimalist, and practical feeding solutions for your beloved small furry friends! 
3" - 6" High Stand Set. Chic Raised Pet Bowl or Dog Bowl for Small Dogs, Extra Small Doggie, Little Toy, and Tiny Doggies and Cats too!
Single Bowl, Double, and 3 Bowl Stands for Multi-Pet Feeding
Indoor and Outdoor Options for Deck and Patio. 
Introducing a chic, clean, and practical upscale solution for feeding your beloved small furry friends! The NMN Designs / Pets Stop collection of elevated pet and dog bowl diners presents an array of solutions for cats and small dogs. Meticulously designed, these modern raised bowl feeders blend seamlessly into both contemporary and traditional home interiors.
Key features and benefits of our distinct dog diners include:
Furniture Grade Craftsmanship. Each diner is crafted to look great in your home, enhancing your space. No assembly is required.

Perfectly Sized for Small Dogs: The elevated small dog bowl stands are available at the right height for your little doggie or entire pack for both food and water.

Quiet Dining: Each stand set features rubber tips on the legs and a bonded ring around the bowl to prevent noise and mess during meal times.

Durable and Stylish: Constructed from high-quality materials including sleek stainless steel, elegant and sturdy wrought iron, and steel, solid wood.

Indoor and Outdoor Feeding Options: Use them inside or outside on the deck or patio. The outdoor collection features diners that are weather and UV-resistant for outside use.
See Outdoor Elevated Dog Water and Food Bowls 

Easy to Clean and Maintain: Stainless steel bowls are dishwasher safe, top rack.

Raised Food Bowl, Water Bowl - or both!
Examples of Small Dog Breeds Include: 
Ideal for
Small Dog Breeds (10" - 18" Tall)
including 
American Eskimo Dog, Beagle (Small to Medium), Bichon Frise, Bolognese, Boston Terrier, Cavalier King Charles Spaniel, Cavapoo, Cocker Spaniel, Corgi, Dachshund, French Bulldog or Frenchie, Lahsa Apso, Maltese, Mini Goldendoodle, Mini Labradoodle, Miniature Pinscher, Miniature Poodle, Miniature Schnauzer, Maltipoo, Pomsky (Small to Medium), Pomeranian, Pug, Puggle (Small to Medium), Schnoodle, Shetland Sheepdog, Shiba Inu, Shih Tzu, Shihpoo (Tall), West Highland White Terrier, Yorkipoo (Tall).
These Small Diners (4" - 6" Tall) or Medium (7"-9") will work nicely for these breeds.
Always measure to be sure, as every dog is unique. The bowl height should be at the midpoint

or lower

 of your pet, cat, or dog's chest.
Doggy Dining Solutions for Your Entire Pack. Quick Links to More Raised Food and Water Collections by Dog / Pet Diner Size.
Each diner in this collection is available in the right height and size for a small pet or doggy!
---
28 products