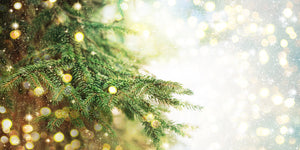 Holiday Savings Event
Sale Prices - Sitewide
Free Fast Shipping - All Orders.
Most Ship Same Day or Next Business Day.
No Sales Tax (We Pay for You) - All Orders
Extra 10% Off All Orders Over $80 - with Code
Use Code SAVE10
Outdoor Dog Gate for Decks and Backyard

Keep your furry friends safe, without compromising the aesthetic appeal of your living space, inside and outside.
The NMN Designs line of designer outdoor dog gates are beautiful and heavy-duty pet barrier solutions to keep your furry friend where you want them to be when they are outside, tension mounted or freestanding.
They are easy to order and install, with no drilling or tools required. Simply measure the width of your opening, and order the gate in the exact size you need. They come fully assembled, with all the extensions you need depending on the width of your opening.
Pressure Mounted Metal Pet Gate for Deck Stairs, and Deck Railings. Porch. Patio. Doorways.
The tension mount or pressure mounted expandable Libro outdoor metal dog gate can be used on decks and porches, the perfect solution for the top or bottom of the stairs while your dog is outside. The pressure-mounted steel dog gate style is the ideal solution for the most persistent dogs including jumpers. See options to expand from 28" to 60.5" wide.

NEW - Extra Wide 60.5" - 87"  Libro Outdoor Dog Gate  
The NEW, beautiful Jasmine Outdoor Dog Gate Door is made from pet-friendly 100% recycled plastic (made in USA) with a steel frame.
Freestanding Outdoor Dog Gate for Decks and Yards
The freestanding Backyard Dog Gate or pet gate is heavy-duty and easily foldable for travel or temporary use on the deck, patio, in the yard, poolside, or at the top or bottom of the stairs.
Get the right height and width for your dog. Two Height and Width Options. Either 24" Tall Step Over or 32" Tall for Large Dogs.
For indoor use too - as a portable dog gate or temporary use wherever you go.
---
5 products