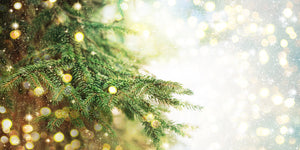 Holiday Savings Event
Sale Prices - Sitewide
Free Fast Shipping - All Orders.
Most Ship Same Day or Next Business Day.
No Sales Tax (We Pay for You) - All Orders
Extra 10% Off All Orders Over $80 - with Code
Use Code SAVE10
Upscale Tall Metal Plant Trellis Panels for Climbing Plants. Outdoor Wall, Fence, Planter Pots / Garden Privacy Screens
Introducing the NMN Designs Upscale Garden Trellis Collection, a sophisticated and versatile solution for transforming your outdoor living spaces. Crafted from high-quality, weather and UV-resistant metal panels, including wrought iron, these trellises are designed to endure the elements while providing an elegant touch to your garden.
The metal garden trellis panels are equipped with sturdy legs that can be easily anchored into the ground or inserted into large pots and planters. Use them to adorn a fence, enhance a wall, or establish privacy panels, creating a sense of intimacy and serenity in your outdoor haven.
Outdoor Metal Trellis Panels. Freestanding, Single Panel, Double Panel, or Infinite Width! 
Choose from our three exquisite options to suit your needs and preferences:
Chaucer: A single-panel design offering a refined and stylish backdrop for your climbing plants.
Camper: A double-panel option that provides ample support for a lush green display or a stunning floral showcase.
Katerina: A versatile modern minimalist double-panel set that can be extended with additional panels, allowing you to create a breathtaking wall of ivy or any other climbing plants you desire.
All panels arrive fully assembled with no tools required, making setup a breeze. Simply position the trellis, secure it in place, and watch your garden come to life as your plants climb and flourish.
The NMN Designs Upscale Trellis Collection offers an enchanting blend of style, durability, and functionality, providing the perfect foundation for your climbing plants. Let your imagination run wild as you create a stunning visual masterpiece with the help of our elegant trellis designs, turning your garden into a captivating oasis that reflects your unique style and taste!
---
3 products