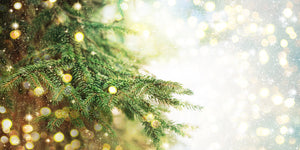 Holiday Savings Event
Sale Prices - Sitewide
Free Fast Shipping - All Orders.
Most Ship Same Day or Next Business Day.
No Sales Tax (We Pay for You) - All Orders
Extra 10% Off All Orders Over $80 - with Code
Use Code SAVE10
Stylish 80" Wide Dog Gates 6-7 Feet Long Pet Gate Barriers
80" Long Dog Gate with Walk Through Door and Strong Pet Gate Barriers -
 80 Inch
 Wide
Keep your furry friends safe, without compromising the aesthetic appeal of your living space.
Introducing the NMN Designs collection of upscale heavy duty dog gates and strong pet gate barriers for pet owners who want to keep their doggies safely contained while maintaining the aesthetic appeal of their living space.
We offer a full line of stylish and strong dog gates for dogs of all sizes from puppies and little doggies, small dogs to large dogs that are not only durable, but also add a touch of style and sophistication to any room inside the home, or outside on porches, decks and patios. 
Each gate is designed for function, and to help you easily move about, and to blend seamlessly with your home decor from traditional to modern.
80 Inch Wide Heavy Duty Dog Gate. Strong Metal, Wrought Iron Dog Gates for Inside the House and Outside Deck, Porch
Crafted with durability in mind, the collection of heavy duty dog barriers are made from high-quality materials and include options that can withstand the strength and energy of even the most active dogs. The dog gates are specifically designed for strength and durability, including spirited large dogs and can hold up against their weight and size. 
Heavy-duty dog gate materials such as stylish wrought iron metal dog gates and barriers, strong steel, beautiful hardwood gates and durable weather and UV resistant recycled plastic (made in U.S.A) the line of pet gates for dogs will help contain even the most enthusiastic dogs and last for many years to come.
80" Pressure Mounted Dog Gate with Door
 

or

 80 Inch Long 

Freestanding Dog Gate

Which pet gate is right for you? It may depend on the opening you need to cover and if your dog is likely to try to jump over the gate.
A

 

pressure mounted dog gate for dogs

 

is the most secure option, and the

 

walk through door

 

allows you to move freely while keeping your friend contained. 


A minimum surface of 2" x 2" is required for mounting.
If you have an irregular size opening,

 

or

 

your dog will respect a sturdy visual barrier, a

 

freestanding dog gate

 

option may be the best for you. 
Tall 80" Wide Dog Gate Options. Doorways, Stairs, Hall, Dog Room Dividers
Cover your opening, from 28" wide to 105" wide..or infinite widths with panels.
Use in hallways, doorways, stairs, as dog room dividers, or anywhere around the house and yard.
Quick Links
Every gate shown will fit perfectly in any 80 inch wide or 80" long opening. 
---
5 products